Nash Squared: the state of digital - what is impacting tech teams today?
Download the E-book to discover how you can overcome some of the biggest challenges facing today's technology leaders.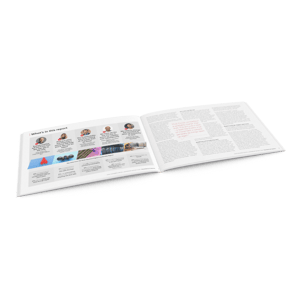 The key themes include
Digital Transformation:

Transformation will fail if the CIO lets ego get in the way.



The Talent Challenge:

Having a vision and keeping it personal will help you in the war for talent.



Cyber Security:

We have set the bar too low in favour of usability over cybersecurity.



Diversity and Inclusion:

We need to change the narrative to drive up inclusivity in tech.


Sustainability: The sustainability future is coming at us faster than
we know.
"This year, in the wake of the tumultuous Covid-19 pandemic
during which technology played such a fundamentally
important enabling and facilitating role, we wanted to do
something extra, to gauge where we are and the path that
lies ahead. The real stories in tech are more than just the
numbers, after all. So we invited five leaders from the tech
world to give us their take on what the data is showing,
across five key themes."

- Bev White, CEO at Nash Squared
Read the opinions of our experts
50%
of organisations
are planning major transformation over the next 3 years.
67%
of organisations
are suffering from a tech skills shortage.
9%
of boards are
prioritising sustainability.
24%
of organisations have had a major cyberattack
in the last 2 years.
60%
of tech leaders surveyed believe that an inclusive recruitment policy has improved the quality of hires.
Watch the launch event
The panel reveal how other tech leaders are addressing some of the key challenges presented in the E-book with real life tools and strategies.