Examine the rates for IT department employees across the UK
Are you paying above the market rate for your permanent employees and contractors?Do you struggle to retain skilled employees?
Download this FREE report to compare your company's salary bands to the rest of the industry. You can discover: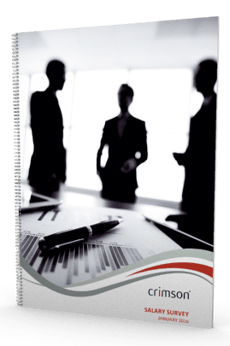 Salary bands for IT jobs in the UK.
Salary bands for IT jobs in London.
Employment trend insights from our specialists in the retail, financial services, and logistics/distribution sectors and the expert Microsoft market.
Top priorities for CIOs in 2016.
The major blockers for CIOs in 2016.
Fill in the form to your right to download this report for FREE now.
The data in this survey is based on extensive market research, a wide network of clients and contacts, and expert knowledge from the specialist consultants in Crimson's IT recruitment agency.