Download Crimson's IT Salary Checker for FinTech jobs, the leading report for all IT jobs in the UK's financial technology sector.
Are you paying above the average market rate for your permanent IT team and contractors?
Do you struggle to source certain skill sets?
Is retaining key employees difficult?
Can you access the resources you need for innovation?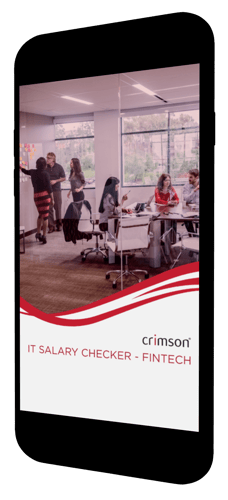 Use this IT salary guide to examine the wages of technical personnel at FinTech companies in the UK.
This document will enable you to:
Compare your organisation's IT salary structure to the rest of the industry.
Discover the average and high salaries for more than 25 IT jobs in FinTech.
Read feedback from Crimson's FinTech clients.
Fill in the form to download this report >>
The data in this document is based on extensive market research, a wide network of clients and contacts, and the expert knowledge of the FinTech recruitment consultants within Crimson's IT recruitment agency.