How to ace a video interview
Video interviews are often a daunting
prospect for a candidate and an employer, as both want to feel connected and confident in their decision.
Crimson have prepared some top tips to help
candidates ace their video interviews.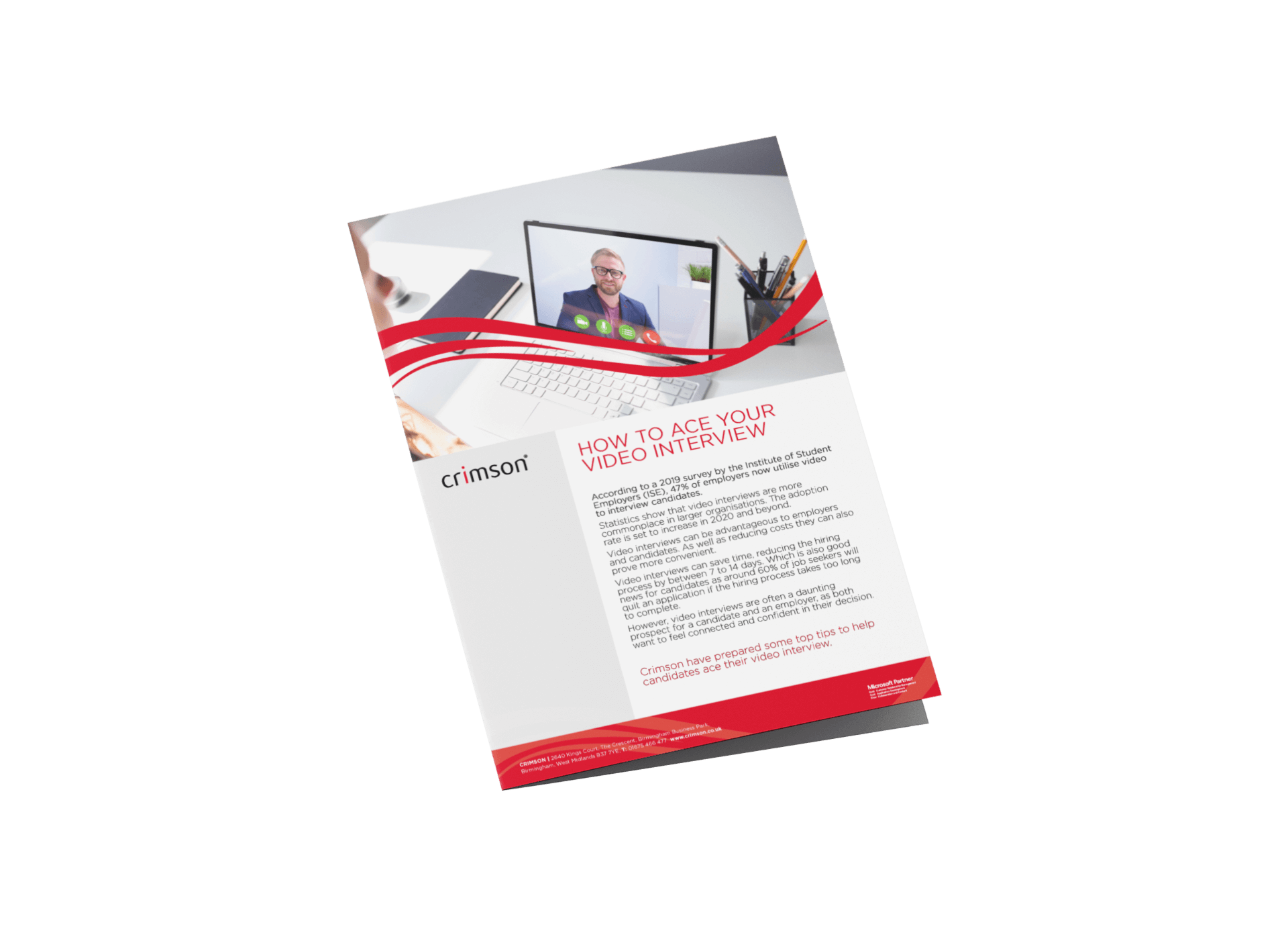 Discover:
How to prepare yourself
What you need to test
Things you need to avoid
What to do if it doesn't go to plan!