Want to attract more IT candidates? Learn how to write effective job adverts.
You can improve the quality of your candidates and gain an edge over the competition by improving your job vacancy adverts.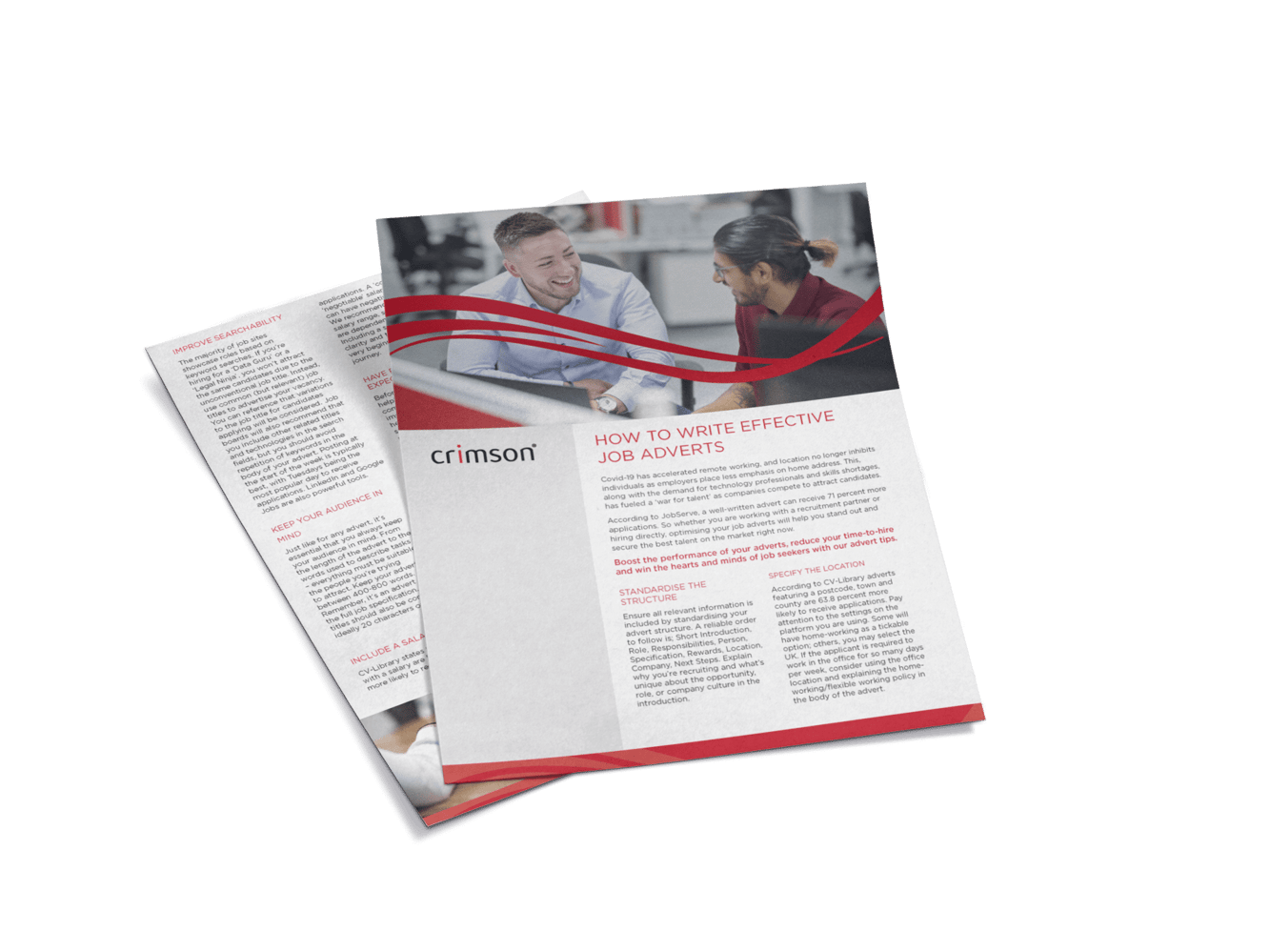 IT recruitment is our job, we're experts on how to attract and retain tech candidates. Our
guide to writing job adverts will help you ensure your adverts perform well, and stand out from other opportunities on the market.
Topics include:
Structure

Location

Searchability

Length and language

Salary and skill expectancy

Do's and don'ts

Job board tips
more likely to receive applications when you include a salary.
Shorter job posts receive
more applications per view than average.
Adverts with a post code are
more likely to receive applications.