Diverse and inclusive hiring is the responsibility of everyone
Sign up to watch the session on demand
The People and Culture series is a programme of webinars designed to help employers, managers and individuals enhance their understanding of recruitment, culture, diversity and inclusion.
Watch the recording to pick up practical tips, gain advice from industry experts, and embrace new ideas that will help you to attract candidates and increase employee engagement.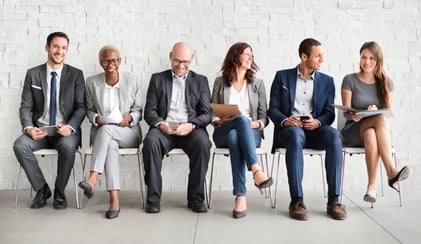 What is covered?
• Advertisements : language, marketing, and process.
• Job descriptions: gender neutral communication, requirements.
• The hiring process : interview styles, unconscious bias and more.
Eligibility to watch on demand:
• IT/tech leader: C-Level, Director or Head of role
• HR and Hiring Managers
• Diversity and Inclusion Managers, People Officers.
Speaker: Sonya Barlow - Award-winning entrepreneur, TEDx speaker, podcast host & Diversity Consultant.
We are excited to welcome back Sonia, winner of the 'Most Influential Women in Tech UK 2020' & 'Women in Software Changemaker 2020.' Sonya transitioned from working in technology consultancy to running her own diversity and inclusion consultancy, Like-Minded Females (LMF), which has over seventeen thousand followers and three global chapters. Sonia has facilitated over two hundred workshops and is the first South Asian woman to deliver two Ted Talks in one year.