Kick-start the process of unlocking the value from your data, with Crimson's exploratory workshop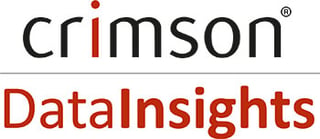 Crimson's Data Insight's team invite you to explore the potential of data. Upon attending the three-hour workshop, you will receive a formal Assess to Progress report. Your report will detail goals, objectives, a high level business case, high level solution design, a high level plan, and recommendations on how to progress to a more detailed scoping phase.
Ultimate completion of a project will move you towards increased margins, improved operation efficiency, wisely spent budgets, accountability and embedded processes.
Workshop agenda
A review of your goals and objectives
What good looks like
Establishing the benefits case
Internal data sources
External data sources
Data quality
Key performance indicators
A straw man solution
Who should attend?
For best results we recommend your audiences includes a key sponsor of any future data project and a subject matter expert or key end user related to the objectives you're seeking to achieve. Other IT representatives are optional.
Workshop prerequisites
To gain the most from your investment in the three-hour workshop we recommend providing Crimson with the following, preferably a few days before the workshop:
Pre-defined goals and objectives for a data project.
Rough order of magnitude benefits.
A current application landscape diagram.
To book your Pathfinder Workshop
Qualifying organisations are eligible to receive the workshop at no cost. You can make your request via the form on htis page or by calling a Crimson Solutions consultant on 01675 466 477
Your workshop consultant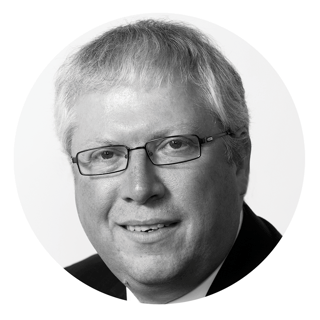 Simon Chave has over 30 years' experience in the utilities, retail, FMCG, automotive, recruitment and distribution markets. A nationally renowned specialist in IT, Simon has worked with a number of leading industry names including United Utilities, Severn Trent Water, Waterplus, Flogas, JD Williams, Littlewoods, Otto, Ideal Shopping Direct, Dunelm, Lloyds Pharmacy, Walkers Snack Foods, Mars, Premier Brands, Campina, CTC, TNT, Hermes, Reality and Ceva.
He has managed the successful implementation of business intelligence, retail e-commerce, CRM, supply chain, call centre, warehouse management, demand planning, financials and various B2B integration initiatives.
Simon has expertise in a plethora of technologies and is comfortable in liaising with developers all the way through to the Board of Directors. He has a thorough knowledge of IT best practice, modern technologies and disciplined project/programme management. Simon is often engaged with a specific brief that develops into a long lasting and mutually beneficial relationship.
He is passionate about quality, pragmatic with budgets and shows real dedication and commitment to exceed customer expectations.