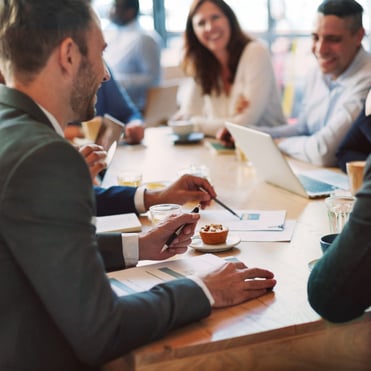 Exchange ideas and socialise.

Crimson identified a gap in the market for an active forum that addresses IT architecture at all levels, and so Architect Exchange was born.

Architect Exchange is a community of architects and other technical IT leaders. The forum has its own LinkedIn group as well as quarterly informal yet thought-provoking events and webinars, where members can debate ideas often over a few drinks and a bite to eat.

Andy Basham founded Architect Exchange; Andy is a senior IT Recruitment Consultant with strong technical knowledge gained from six years working in IT as an analyst, 1st/2nd Line Support, and Helpdesk Manager.

Join to gain access to the LinkedIn group and an invite to future events.